Charles Jennings
Charles Jennings is the Managing Director of Duntroon Associates and the Founder of the 70:20:10 Forum. He is a leading thinker, practitioner and consultant in the areas of performance improvement, change management, and learning.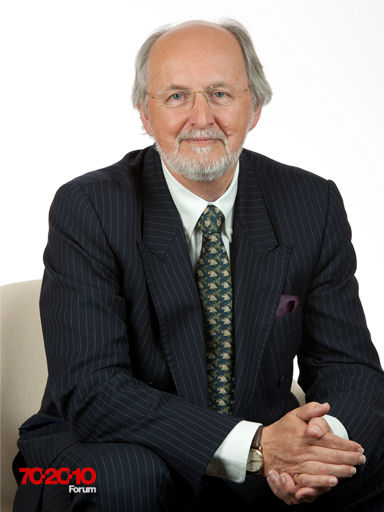 From 2002 until the end of 2008 Charles was the Chief Learning Officer for Reuters and Thomson Reuters where he had responsibility for developing the global learning and performance strategy and leading the learning organisation for the firm's 55,000 workforce.
Charles has deep experience in both the business and learning practitioner sides of performance improvement and effective learning solutions. He also knows 'what works' in the world of strategic talent.
His career includes roles as head of the UK national centre for networked learning, as a Professor at Southampton Business School, in senior business roles for global companies, and as an evaluator for the European Commission's learning, performance and eCommerce research initiatives. He also sits on steering groups and advisory boards for national and international industry and professional bodies. He is a Senior Advisor to the EFMD (European Foundation for Management Development).
Charles has an impeccable record of developing and implementing leading-edge performance solutions spanning more than 30 years.
He has been honoured with various awards including the UK World of Learning 'Outstanding Contribution to the Learning Industry' award in recognition of his work on performance improvement, and 'just-in-time' and informal learning.
In 2011 he received the LPI (Learning & Performance Institute) Colin Corder award for his 'significant and lasting contribution to the training industry'.
He also won the KPMG 'Innovation of the Year' award for his part in launching the world's first online MBA programme at Southampton Business School in 1995.
In 2006 Charles was one of six experts invited to be members of the UK Department of Trade & Industry's Global Watch delegation to the USA on the "Beyond eLearning" mission.
Fellowships:
FRSA - Fellow of the Royal Society for Arts, Manufactures and Commerce
FBILD - Fellow of the British Institute of Learning & Development