People often ask about the company name.

'Duntroon' originates from the name of the Campbell family home on the limestone plains in New South Wales where the City of Canberra now sits.
Robert Campbell, a Scotsman, arrived in Sydney in 1799 and became the first independent merchant in the colony of New South Wales. He was granted land on the limestone plains in the area occupied by the Ngunnawal, Ngarigu and Ngambri people following the loss of a ship that was transporting food and goods for the embryonic town of Sydney.
Campbell built his home on the limestone plains in 1833 and named the land and the house 'Duntroon' after the Campbell family seat Duntroon Castle in Argyle, Scotland. Robert's father, the last Laird of Ashfield, had sold Duntroon Castle to the McLeod clan in the 1770s following financial losses in the Ayr Bank collapse (the global financial crisis of its day). In the 1950s, the wife of the Laird of the McLeod Clan renamed Duntroon Castle in Argyle to 'Duntrune'.
Robert Campbell was Charles Jennings' great great great grandfather and Charles was born and brought up on the sheep station Robert Campbell claimed at Delegate, about 200 miles (350 kms) south of Duntroon in southern New South Wales.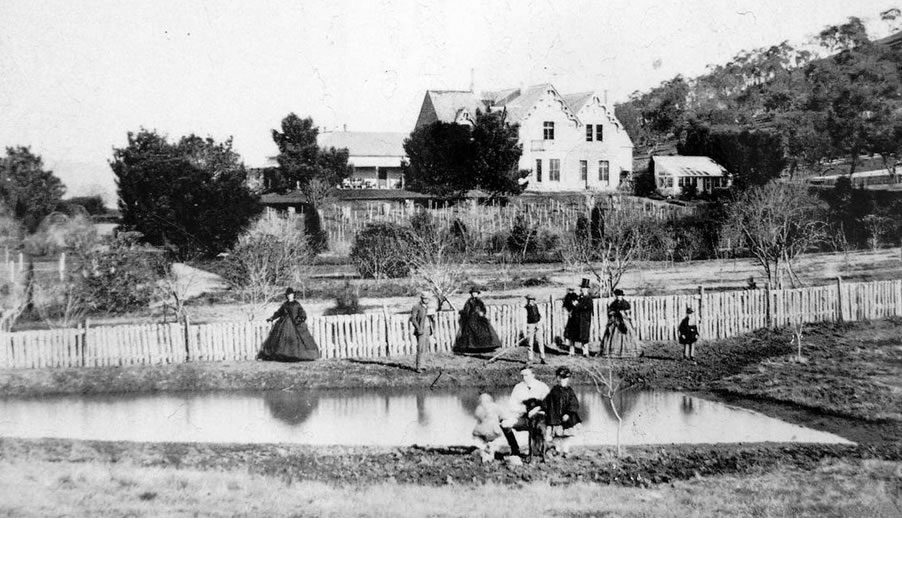 The Campbell family at Duntroon House, 1870s
Company Details
Duntroon Consultants Ltd – A company registered in England & Wales No:09024539